The Tale of the Tape:
Louis Winthorpe III and Billy Ray Valentine vs. Mortimer and Randolph Duke
Having lived a privileged life, Louis, more commonly referred to as Winthorpe by the Duke brothers, has not encountered much adversity and runs the commodities firm for the Dukes. After Billy, a con man from the streets played by Eddie Murphy, knocks over Winthorpe, Dan Aykroyd, and goes to hand back Louis' briefcase, he freaks out saying he is being mugged and calls for the police, a harmless action misinterpreted.
Billy runs around with the briefcase through the ritzy restaurant where the Duke brothers see him being arrested and come up with a wager: Billy can run the company just as well as Winthorpe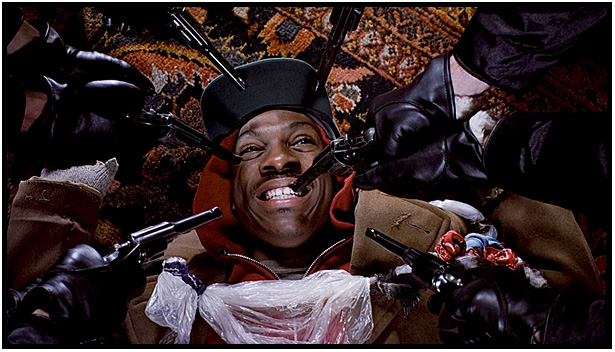 Billy tries to act all hard for the guys who are harassing him by stating he is a black belt and he is just waiting for his ladies to bail him out of jail.

The Duke brothers pay for Billy's release and tell them of their intensions and setup Winthorpe to be arrested! BUM BUM BUM!
This starts his downward spiral to get back Billy after hitting rock bottom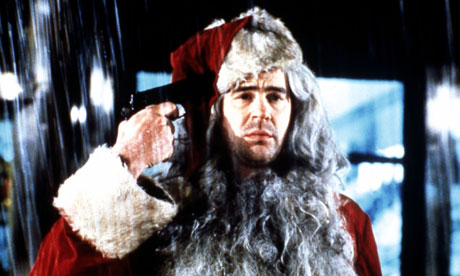 Billy and Winthorpe devise a plan that makes them rich while bankrupting the Duke brothers and insert a HILARIOUS train sequence that involves interspecies relationships with a gorilla and boom! You got yourself a comedy, "Right BILLY RAY?!"
NOOOO!
YES!
"Oh see, I made Louis a bet here. Louis bet me we both couldn't get rich and put y'all in the poor house at the same time, he didn't think we could do it. I won."
"I lost… ONE dollar!"
"Thank you Louis."